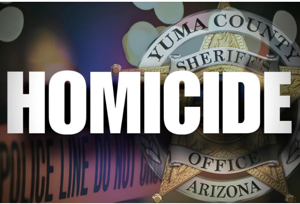 18-year-old man found dead in Yuma
​​ 
YUMA — A man in Yuma has been found dead, YCSO says the man was found near the 3200 block of W. 5th Street.
While investigating, YSCO says its was a homicide. The Yuma County Sheriff's Office Criminal Investigations Bureau responded and assumed the investigation.
The victim, identified as Omarion Valenzuela, 18, of Yuma, AZ, was found dead at the scene.
Anyone with information regarding this case, please contact the Yuma County Sheriff's Office at 928-783-4427 or 78-CRIME to remain anonymous. You can also visit our website atwww.yumacountysheriff.org[yumacountysheriff.org] to submit an anonymous tip.