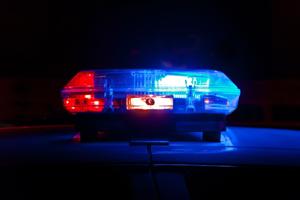 Armed robber in Yuma still on the loose
​​ 
YUMA — Police in Yuma have been looking for the man who robbed the GameStop, 2383 West 24th Street Suite 130. The incident happened around 6:30 at night when deputies were called about an armed robbery.
The investigation revealed a Hispanic male, wearing a black hoodie, tan shorts, and green mask demanded money after he threatened an employee with a weapon, although no weapon was displayed. The suspect took an undisclosed amount of money and fled the scene southbound on foot.
No injuries were reported at the time.
The Yuma Police Department encourages anyone with any information about this case to call the Yuma Police Department at 928-373-4700 or 78-Crime at (928) 782-7463 to remain anonymous.