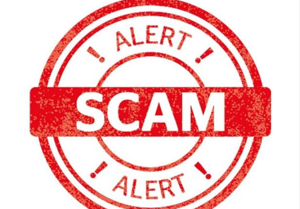 Catfish scams going around Yuma, police warn community
​​ 
YUMA — Millions of Americans visit online dating websites every year hoping to find a companion or even a soulmate however, these criminals also troll social media sites and chat rooms in search of romantic victims. They usually claim to be Americans traveling or working abroad when in reality, they often are not American and they live in another country. While their most common targets are women who are over 40, divorced, widowed, and/or disabled, every age group and demographic is at risk.
Here's how the scam usually works. You're contacted online by someone who appears interested in you. He or she may have a profile you can read or a picture that is e-mailed to you. For weeks, even months, you may chat back and forth with one another, forming a connection. You may even be sent flowers or other gifts. Ultimately, it's going to happen your new found "friend" is going to ask you for money.
So you send money…but rest assured the requests won't stop there. There will be more hardships that only you can help alleviate with your financial gifts. He or she may also send you checks to cash since they are out of the country and can't cash them themselves, or he may ask you to forward him a package.
Oil Rig Romance Scammer
They are stuck on an oilrig and cannot meet you.They ask for personal information and/or money.They say they cannot video chat due to poor signal or another excuse.They ask to communicate off the dating app quickly through WhatsApp or Google Hangouts.They claim they love you and that you're special to them very quickly.They have poor grammar and an accent when speaking to them, as if English is not their first language.
What To Do if You're a Victim of an Oil Rig Scam
Report the user on the site you used to communicate with them.Block them immediately so they can't convince you to send them more money.Contact your bank if you have already sent them money to try and get it back.If you have given them any account information, change your passwords immediately.If you have given them money or personal information, report the scam to the FTC.
Yuma police strongly recommend, however, that if you think you have been victimized by a dating scam or any other online scam, file a complaint at www.ic3.gov. Remember, do not send money through any wire transfer service to someone you met online. The chances of recovering your money are very slim.