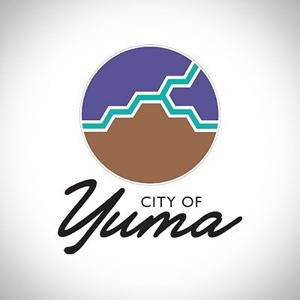 Children's Festival of the Arts coming to Yuma
​​ 
YUMA — The annual "make it and take it home" event for children and their families, the 30th Children's Festival of the Arts will return 10 a.m. to 3 p.m. Saturday, April 22, on Yuma's historic downtown Main Street. And now is the time for organizations and vendors who want to be a part of it to get involved.
Children's Festival of the Arts features dozens of arts and crafts booths offering attendees a variety of hands-on projects. All activity booths are free for attendees. The festival also features performances by local dance studios and music groups and a special youth art exhibition inside the Yuma Art Center. Food vendors will offer items for sale.
A longtime annual event, it relies on support from local organizations, schools, and arts education supporters. There are a number of ways to participate.
Those wishing to have their school or student artwork to display in the Yuma Art Center exhibit should contact Kristyn Trujillo, Gallery and Public Art Coordinator, CFA Coordinator at Kristyn.Trujillo@yumaaz.gov or 928-373-5202.
Those wanting to run a youth art exhibit or community booth or become a food vendor should download applications from www.YumaArtCenter.com.
Those willing to become an event sponsor should contact Ana Lazo-Padilla, Parks and Recreation Marketing Specialist at Ana.Lazo-Padilla@yumaaz.gov or 928-373-5202.