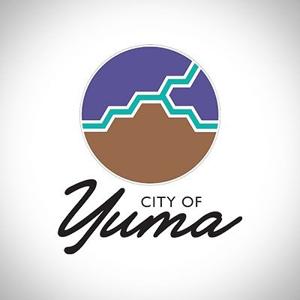 City of Yuma announces spring slurry, oil, and chip seal program, March 15
​​ 
YUMA — The City's next application of slurry seal, oil seal and chip seal begins Wednesday, March 15, and will impact a few major roadways in addition to a handful of area neighborhoods. Work is scheduled to last approximately one month.
The City's Public Works department administers the slurry seal program, designed to add at least five years of life to the streets on which it is applied. Work hours will be from 7 a.m. to 5 p.m., with some weekend work to minimize the impact to busier streets.
Find a complete list of roadways and subdivisions to be preserved here.
Slurry seal is a mixture of asphalt emulsion, water, sand and concrete. It provides a cost-effective new wearing surface.
Major roadways, slurry seal:
• Arizona Avenue, 22nd Street to 24th Street.
• Avenue A, 40th Street to Airport Loop (full 24-hour closure).
• Araby-Blaisdell Road, Avenue 9E to its eastern endpoint.
• 2nd Avenue, 1st Street to northern endpoint.
• 4th Avenue "Big Curve," from 4th Avenue Extension to 32nd Street.
• 10th Street, Magnolia Avenue to 21st Avenue.
• Magnolia Avenue, 8th Street to 12th Street.
• 24th Street, 45th Drive alignment to Avenue D.
• 31st Avenue, 24th Street to 28th Street.
• 32nd Street, Avenue A through "Big Curve."
Major roadways, oil seal:
• Orange Avenue, 3rd Avenue to 8th Street.
• Mimosa Avenue, 26th Street to southern endpoint.
• Paloma Avenue, 26th Street to southern endpoint.
• Picaflor Avenue, 26th Street to southern endpoint.
• 32nd Street, west from Avenue 10E approximately 1,500 feet.
• 3rd Avenue, 14th Street to Orange Avenue.
• Avenue 8E, 40th Street to 45th Street.
• 26th Street, Avenue 8E to Otondo Drive.
• 26th Street, Picaflor Avenue to Paloma Avenue.
All roadways, chip seal:
• 24th Street, from canal crossing west of Avenue 5E to canal crossing east of Avenue 6E (full 24-hour closure; use Araby Road to detour).
• Gila Ridge Road, Pacific Avenue to Avenue 3E.
• Water Street, 22nd Avenue to western endpoint.
• 8th Place, Avenue B to eastern endpoint.
• 19th Avenue, Colorado Street to northern endpoint.
• 30th Street, Avenue 3-1/2E to pavement endpoint.
Neighborhoods:
• Bel-Aire Heights.
• Bel-Aire Estates.
• Del Valle Terrace.
• Del Oro Mobile Estates.
• Downtown Yuma.
• Falls Ranch.
• Green Tree.
• Kachina Estates.
• Lynnwood Unit No. 2.
• Livingston Ranch.
• Magnolia Village.
• Old World Village.
• Pioneer Park.
• Ponderosa Valley Estates.
• Rancho Viejo.
• Tierra Kino.
• Vista Del Valle and Vista Del Valle Estates.
The City of Yuma Public Works crews have been working in these areas fixing potholes, crack sealing, grinding and conducting patch work to prepare for this project.
Main arteries and subdivisions have been broken up to help minimize inconveniences.
City employees will serve as the inspectors for the contractor applying the slurry and oil sealants.
A 48-hour advance notice will be passed out by the contractor prior to working on your street. Streets will reopen the same day by 5 p.m. Please pass this information to all concerned parties.