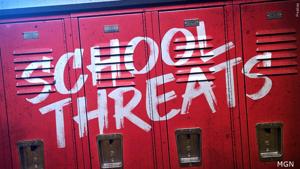 Crane Middle School receives threats sent via text message
​​ 
YUMA — A school threat occurred at Crane Middle School. When police arrived the investigation showed the threat was sent via text message. Officers were able to identify the person who sent the text as a female juvenile. The threat was verified to be a joke and is deemed not credible.
The Yuma Police Department worked with Crane School District in reference to this case.
The Yuma Police Department takes all school threats very seriously and will investigate each and every one of them. We appreciate the members of our community who alerted us to this incident and gave us the opportunity to verify the threat.
The Yuma Police Department encourages anyone with any information about this case to please call the Yuma Police Department at 928-373-4700 or 78-Crime at (928) 782-7463 to remain anonymous.