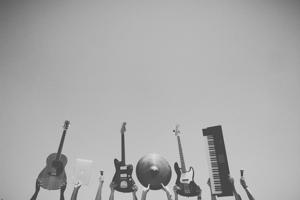 Deadline for band entries for Yuma Rock
​​ 
YUMA — City of Yuma has been informing locals who want to participate in Yuma Rocks that bands have through Aug. 11 to submit their entries. A showcase of the region's music scene that will be held 7 p.m. Sept. 9 at the Historic Yuma Theatre.
Entries will require submission of an audio or video file of the band's best material, along with a completed online application form found here (or through the Yuma Art Center's page on the City of Yuma website, yumaaz.gov).
Bands can also find the entry form by scanning the QR code found on the event flyer.
From the submitted entries, up to five bands will be selected to perform at Yuma Rocks. Tickets ($12 per person) are scheduled to go on sale Aug. 16, when the lineup is announced.
For more information, please contact Events Operations Leader Jeff McVey at Jeffrey.McVey@yumaaz.gov.