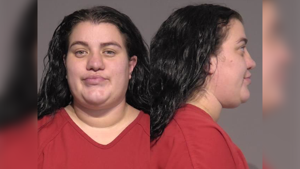 Deputies bust woman for auto fraud
​​ 
YUMA — A vehicle was reported stolen on Thursday, January 26, 2023 around 4:45 in the afternoon. Deputies soon learned it wasn't an ordinary auto theft.
When the sheriff's office showed up to N. Frontage Report to investigate the theft, they found out that a woman, identified as 32-year-old Jennie Duarte from Seeley, CA rented a vehicle from a peer-to-peer car sharing company and reported it was stolen while she was shopping inside a store in Yuma.
After careful investigating, deputies say that Duarte made some sort of agreement to deliver the rented vehicle to unidentified people in Mexico. Duarte was making the exchange for money according to reports.
Duarte was arrested this week on Monday and booked into the Yuma County Detention Center for fraudulent schemes, theft, trafficking stolen property, and false reporting to law enforcement.
Deputies say that the vehicle could very well be in Mexico by this point. It was not retrieved.