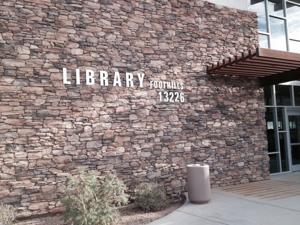 Foothills library host Annual Art & Poetry Exhibition
​​ 
FOOTHILLS — The Foothills library have been inviting the community to its 7th Annual Art & Poetry Exhibition, where artists and poets inspire each other. From March 7-11, 2023, view artwork and poetry on display and vote for your favorites.
Tuesday, March 7th @ 11:30 a.m.
Grand Opening
Join us for the official grand opening ceremony. Attendees will have an opportunity to view the exhibit and vote.
Saturday, March 11th @ 1:00 p.m.
Award Ceremony
Join us as we announce the winners of this year's exhibit! Categories include favorite poem, favorite artwork, and best collaboration. Light refreshments will be served.