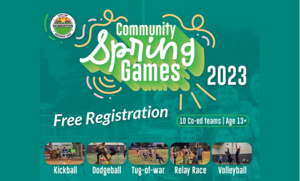 Get your teams ready for Somerton Spring Games, free to join
​​ 
SOMERTON – The city of Somerton park & rec has been encouraging the community to come out and join its community spring games. This is a free tournament that will have different activities like kickball, dodgeball, tug-of-war, relay race, and volleyball.
The team with the most points will win the Spring Games Cup.
The event will start Saturday, March 11, 2023. teams will have to register online. For more information, please contact Parks and Recreation Department at (928) 315-6010.