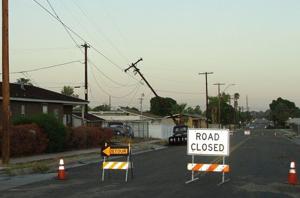 Here's every call Yuma Fire responded to last week, 363
​​ 
YUMA — The Yuma Fire Department responded to 363 emergency calls for service:
From Sunday February 19, 2023 through Saturday February 25, 2023
12 Fire responses including someone burning trash in their backyard. It is illegal to burn your trash in Yuma, and most of the time it's not safe. Please don't do it.
11 Mutual Aid responses to assist neighboring agencies
26 Special Duty and Public Assistance with 1 being a dumpster fire. Remember not to dispose of hot items until they have cooled.
17 Motor Vehicle Crashes with two involving stationary objects.
297 Other Medical Emergencies (both serious and minor) including 8 for suicidal thoughts or actions. On average, 130 people take their own lives each day. If you, or someone you know, is in distress or just needs someone to talk to, 9-8-8 is available to call or TEXT 24/7/365.