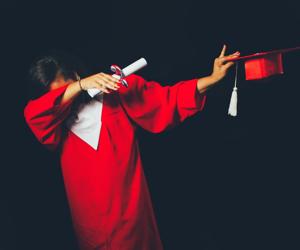 Kofa High School alum opens third-annual 'Grant a Gown' fundraiser
​​ 
YUMA — Kofa High School alum Isaac Navarrete (Class of 2022) opened his third-annual "Grant a Gown" fundraiser to support high school seniors who cannot afford their cap and gown for their graduation ceremony.
"We've had so much support from the community over the last two years to continue," said Navarrete. "There's no reason any student shouldn't get their own cap and gown. I'm really grateful to continue Grant A Gown because it's my way to give back while away from home."
Navarrete, who currently attends Northern Arizona University in Flagstaff, came up with the idea of "Grant a Gown" when he witnessed one of his own family members not be able to afford a cap and gown for graduation.
The Grant a Gown initiative has helped more than 100 students since its inception in 2021.
Navarrete submits donation letters to local businesses and individuals soliciting funds to help as many students as possible. There is an average cost of $30-50 per cap and gown.
Students in need of a cap and gown can fill out the following form: tinyurl.com/grantagown23. Grant a Gown runs on a first come first served basis and the sooner students apply, the better.