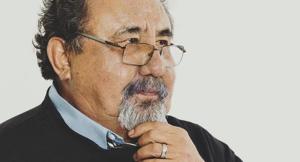 Local Congressman announces $850K for Arizona for Missing and Unidentified Human Remains Program
​​ 
Representative Raúl M. Grijalva (AZ-07) announced $848,227 in federal funding for the Arizona Department of Public Safety (AZDPS) as part of the Missing and Unidentified Human Remains (MUHR) Program from the U.S. Department of Justice's Bureau of Justice Assistance (BJA). MUHR provides funds to enable eligible entities to improve the reporting, transportation, forensic testing and identification of missing persons and unidentified human remains, including migrants.
Many migrants fall victim to the elements and desert of Southern Arizona and their unidentified human remains (UHRs) are recovered and retained by Arizona county medical examiners' offices. Costs associated with recovery and identification can be cumbersome and often fall on the counties where they are recovered. With limited resources available to Arizona medical examiners for the DNA analysis of missing persons, unidentified remains and family relative samples, this federal award will help ease costs, increase staffing for DNA analysis and provide reliable forensic resources for Arizona medical examiners.
"This federal grant is an important step to provide much-needed resources to border communities and help bring closure to families who may be grieving or agonizing over the status of their loved ones," said Rep. Grijalva. "Moving forward, we must humanize our border management and address the root causes of migration to prevent the perilous journey that too often results in a tragic loss of life."
The National Missing and Unidentified Persons System (NamUs) lists 2,028 unidentified persons in Arizona, with Pima County in Southern Arizona as the location for 1,228 of the cases. Pima County is the Arizona county with the longest Mexico borderline, and this border is a popular crossing location for migrants.
Maricopa County has the next largest number of remains with 281, and, while it is further from the border, it is a major desert corridor for migrants. These two counties account for almost 75% of UHRs in the state.