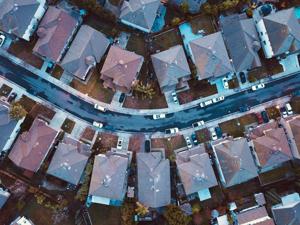 Local congressman celebrates $3 Million CDFI award For affordable housing
​​ 
SAN LUIS — The U.S. Department of the Treasury's Community Development Financial Institutions Fund (CDFI) awarded Comite de Bien Estar, Inc. in San Luis, Arizona with a $3,000,000 grant through the Capital Magnet Fund. As one of 52 selected recipients of the award, Comite de Bien Estar will use the funds to provide affordable housing opportunities for low-income families.
Rep. Raúl M. Grijalva issued the following statement on the award:
"I'm proud to support funding for the CDFI program which provides credit, capital, and financial services to under-served populations and communities across the country. Comite de Bien Estar, Inc. has been working for decades to empower residents of San Luis by teaching them to build assets, one of which is homeownership. With skyrocketing housing prices throughout the country and Arizona, Comite de Bien Estar, Inc. will be able to invest in the people of San Luis by building quality homes and helping people achieve the dream of homeownership, a fundamental foundation to building a strong community."
The 52 awardees will collectively serve 48 states, the District of Columbia, Guam, and Puerto Rico. In all, 26 awardees (or 50% of the total awardees) plan to invest a portion of their award dollars in rural areas, with 12 of those organizations planning to invest at least one-third their award dollars in rural areas. Of the 52 total awardees, 29 are Community Development Financial Institutions (CDFIs) and 23 are non-profit housing organizations. The 52 awardees were selected pursuant to a competitive review of applications submitted from 144 organizations that requested more than $1.1 billion from the FY 2023 Capital Magnet Fund round.