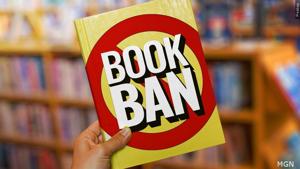 Local Congressman slams Republican bill to ban books and politicize schools
​​ 
YUMA — Representative Raúl M. Grijalva voted against H.R. 5, the Parents Bill of Rights Act. The legislation aims to limit student exposure to a diversity of cultures, identities, and histories, including representation of transgender children, in school curriculum by further marginalizing the voices of historically marginalized communities.
The bill also seeks to limit access to student mental health services and creates burdensome requirements for teachers and schools that are largely redundant with current standards.
"The Republican bill presented is focused on policing teachers in the classroom and banning books rather than real legislating. This 'Bill of Rights' doesn't improve the education system, it's an attempt to drive a wedge between our parents and teachers," said Rep. Grijalva.
"It grants federal overreach into our classrooms and seeks to empower the extremist voices in our communities to dictate what children can and can't learn. Parents in southern Arizona know what's best for their children, and we should work together with teachers to help our children succeed. Republicans are playing political games with our kids and scaring parents and teachers instead of focusing on the support and resources to improve our education system."
This bill is one of many attempts by national Republican politicians to replicate extreme state level efforts —some successful—to give a vocal minority the power to impose their beliefs on all parents and students. In fact, in the past three academic years, legislators in 45 states proposed 283 laws that either sought to ban books; censor curriculum; restrict students' civil rights; and/or punish teachers for accurately recounting our nation's history.