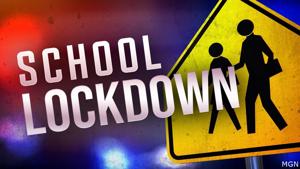 Local high school goes on lockdown after threat made to the school
​​ 
WELLTON — Antelope Union High School and YCSO have been informing the county about a threat that was made to the school. The high school took to social media to inform parents that there was an incident going on with a threat to the school. "We have law enforcement on campus. At the moment we can not release your children until we have secured the area. We have the person in custody. Please be patient with us. We will keep updating" say officials for the school.
Many parents commented on the social media site asking for more updates on their children, and when they can pick up their children. One social media user said how they appreciate the staff that did what they could to keep the children safe.
YCSO also wrote to social media informing the community that multiple agencies were on the scene at the high school after a staff member reported having received information regarding a possible threat.
Once deputies investigated the threats, they found that the threat was made via social media. The student who made the threat was not at school. "Deputies have been clearing the school premises, gathering information, and this case will be further investigated," said YSCO.