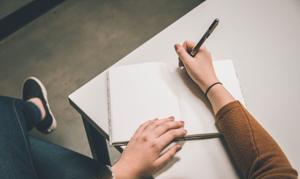 Main Library in Yuma host Writer's Utopia workshop
​​ 
YUMA — Love writing? Need help? Main Library in Yuma has been informing the community about its workshop, Writer's Utopia. On Saturday, August 5th & 19th, a Writer's Utopia will meet from 1:00-3:00 p.m. in the second-floor classroom at the Main Library.
Writers of any genre or writing level are invited to participate in writing prompts and exercises, and will have the opportunity to read their writing and receive supportive and respectful feedback from others. Ages 18 and older welcome. There is no charge to attend.
The Main Library is located at 2915 S 21st Drive. For more information, call (928) 782-1871.