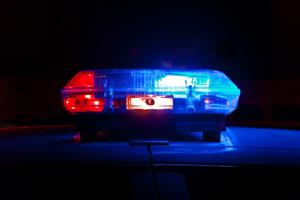 Man arrested in Yuma for crashing into a home
​​ 
YUMA — A man in Yuma has been arrested for leaving a scene he caused. Police in Yuma say the man drive a 2013 Chevrolet Silverado into a home where a 17-year-old girl was asleep inside the home and received minor injuries.
Before leaving the scene the driver dropped his wallet outside the driver's car door. With the assistance of the Yuma County Sheriff's Office, 26-year-old Dillon Olaiz was found at his home and taken into custody. Dillon Olaiz was arrested on numerous felony charges.
Police say alcohol does not appear to be a factor.
This case is still under investigation.