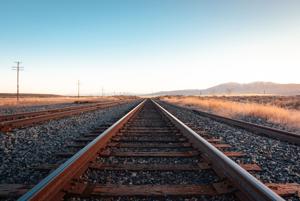 Man in Yuma gets hit by train, taken to local hospital
​​ 
YUMA — A 63-year-old man in Yuma has been hospitalized when he failed to yield for a Rail Road crossing arm and was struck by a train. Yuma Police received the call around 7:40 in the morning near the area of 24th Street.
Police say the man was driving a white Ford Ranger going west. The train was going about 5 mph. Yuma Fire Department was able to get the man out of the truck, then he was taken to a local hospital. The man was the only one in the truck, there were no other reported injuries.
Police say neither alcohol nor speed appears to be a factor in this collision.