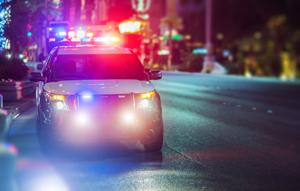 Man in Yuma taken to hospital from drive-by attack, shooter still out there
​​ 
YUMA — Police in Yuma have been looking for the drive-by shooter who shot a 41-year-old in Yuma around 3 in the morning on March 25th.
Police say the 41-year-old man was sitting in his car in a parking lot when an unknown car pulled up next to him and began shooting. The man drove away, and the shooter started to chase him.
The man eventually pulled over. When police got there, a good Samaritan was helping the man, who was shot during the shooting. The man was then taken to a local hospital with a nonlife-threatening injury. The car the man was driving had multiple gunshot damage.
Police have said there is no suspect information at the time of this release. This is still an active investigation.