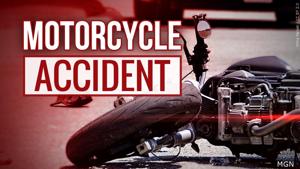 Motorcyclist in Yuma killed, was not wearing a helmet
​​ 
YUMA — A motorcyclist in Yuma has been killed when a 60-year-old woman hit him after running a red light. The 42-year-old man was going west across the intersection when a 2022 Toyota Avalon was driving south.
Police say the woman hit the man, causing him to be ejected. He was not wearing a helmet. The motorcyclist died on impact. The elderly woman was taken to YRMC.
Alcohol does not appear to be a factor in the crash says police.