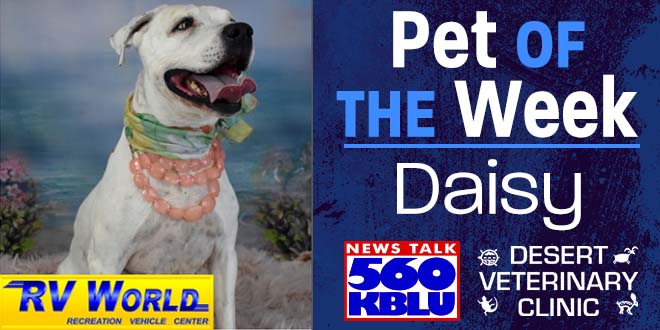 Pet of the Week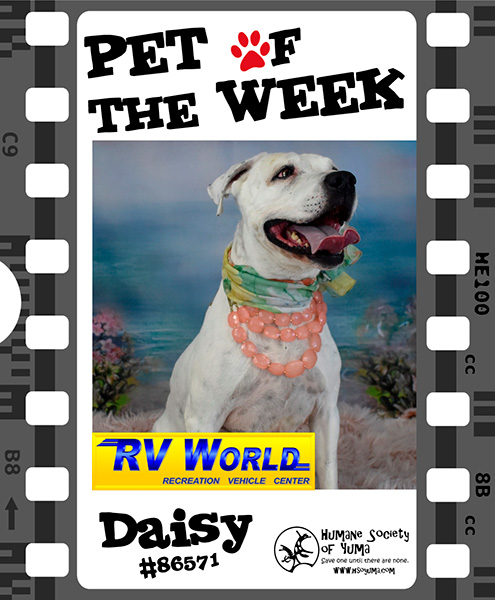 Meet our Pet of the Week, Daisy! Daisy is a female pit bull terrier that is sweet and mellow. She gets
along with other dogs, is housebroken and crate trained. She also loves to be petted and will take any
affection you can give her. Daisy is also quite the couch potato and prefers to just be inside and
napping. Shelter ID #86571
*Promotional note, please share if possible*
As a partner in the Humane Society's "Ready to Roll" campaign, RV World will donate $50 to the shelter
for every animal adopted between November 28 th and December 3 rd .
HSOY is open for meet and greet by appointment Monday through Saturday 10am to 4:30 PM and Sunday 12:00 PM to 3:30 PM.
Cutter Chamberlain
Marketing Manager
The Humane Society of Yuma
928-782-1621
Brought to you by: