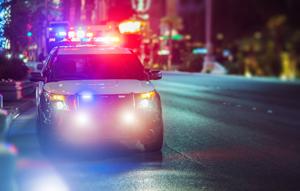 Teen in Yuma arrested on several burglar charges
​​ 
YUMA — Police in Yuma have been investigating a business burglary, and finally caught the teen. Around 3 in the morning, a cop was patrolling an area and found a teen fitting the description of the burglar.
The burglary video in the shop showed the teen breaking a window and entering the building, setting off the alarm. The teen then fled the scene prior to officers arriving.
The teen is 14-years-old, he was arrested for five separate burglaries.