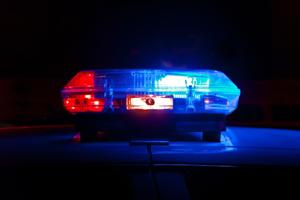 Two people in Yuma arrested for drugs & human trafficking, street value over 1M
​​ 
YUMA — Two people in Yuma have been arrested for illegal narcotics and human trafficking. When police arrested 39-year-old Martin De Leon and 39-year-old Mary Campos, they found 193,000 fentanyl pills and 74 grams of Meth with an approximate street value of over $1,000,000.00.
Yuma Police Department has been thanking the Yuma County Narcotics Taskforce, which assumed the investigation and served search warrants. Martin De Leon and Mary Campos were booked into the Yuma County Detention Center by The Yuma County Narcotics Taskforce on numerous drug-related offenses.
The City of Yuma and our regional law enforcement partners have prioritized investigating and eliminating human trafficking and illicit narcotics, which affect our community and beyond.