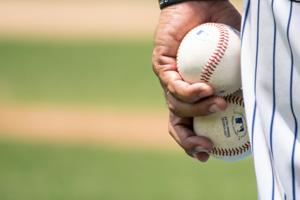 Vintage baseball is coming back to Yuma, join now
​​ 
YUMA — Vintage baseball will be coming back to Yuma. The Yuma Aces are hosting games featuring clubs from the Arizona Vintage Base Ball League.
Entry into the park is $10 per person. There will be lots of raffle prizes, a 50/50 drawing, food vendors, and alcohol will be served (so please do not bring your own drinks). Make sure to bring some cash to get into the drawings. Pets are not allowed. Officials for the event encourage attendees to bring a chair if you have one.
The Arizona Vintage Base Ball League has a total of 8 clubs including the Bisbee Black Sox, Higley Haymakers, Maricopa Maidens, Mesa Miners, Peoria Smelters, Phoenix Senators, Tucson Saguaros, and of course the Yuma Aces.
What is vintage base ball?
It is clubs (teams) dedicated to preserving and promoting the history of base ball played by 1860's rules. Clubs competing today wear period reproduction uniforms, use period authentic equipment and follow baseball rules from the 19th century in order to accurately present the history of baseball to the public.