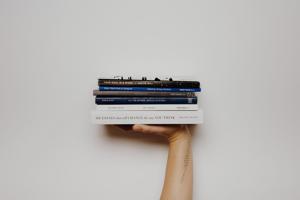 Virtual author talks with bestselling authors at Main Library in Yuma
​​ 
YUMA — The Yuma County Library District is excited to continue their series of virtual author talks with bestselling authors and thought leaders. Each event will be live-streamed at the Main and Foothills libraries. Or, participate remotely by registering for an event at https://libraryc.org/yumalibrary/upcoming
Tuesday, August 15th at 1:00 p.m.
New York Times Bestselling Author of The Prophets: Author Talk with Robert Jones, Jr.
Robert Jones, Jr. (formerly known online as "Son of Baldwin") is a Brooklyn-based, award-winning writer. He is the author of The New York Times bestselling novel, The Prophets, which won the 2022 Publishing Triangle Edmund White Award for Debut Fiction, and was a finalist for the 2021 National Book Award for Fiction. His work has been featured in The New York Times, Essence, Variety, and The Paris Review, as well as in the critically acclaimed anthologies Four Hundred Souls and The 1619 Project. His latest work can be found in his newsletter, Witness, at robertjonesjr.substack.com.
Wednesday, August 23rd at 5:00 p.m.
Author Talk with Cassandra Clare: Bestselling Author of The Mortal Instruments Series
Cassandra Clare was born to American parents in Teheran, Iran and spent much of her childhood traveling the world with her family, including one trek through the Himalayas as a toddler where she spent a month living in her father's backpack. She lived in France, England and Switzerland before she was ten years old.
After college, Cassie lived in Los Angeles and New York where she worked at various entertainment magazines and even some rather suspect tabloids where she reported on Brad and Angelina's world travels and Britney Spears' wardrobe malfunctions. She started working on her YA novel, City of Bones, in 2004, inspired by the urban landscape of Manhattan, her favorite city. She turned to writing fantasy fiction full time in 2006. Her first book, The City of Bones, became and led to numerous instant #1 New York Times and USA Today Bestsellers including but not limited to the rest of The Mortal Instruments series, The Infernal Devices series, and The Last Hours series.
Wednesday, August 30th at 11:00 a.m.
A Year Inside College Admissions: An Author Talk with Jeff Selingo
Jeff Selingo has written about higher education for more than two decades and is a New York Times bestselling author of three books. His latest book, Who Gets In & Why: A Year Inside College Admissions, was published in September 2020 and was named among the 100 Notable Books of the Year by the New York Times. A regular contributor to The Atlantic, Jeff is a special advisor for innovation and professor of practice at Arizona State University. He also co-hosts the podcast, FutureU. He lives in Washington, DC, with his family.