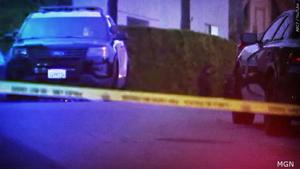 Woman found in Yuma dead wrapped in blankets, man arrested
​​ 
Yuma — Police in Yuma have arrested Carlos Tafoya Jr., 33 years old, for homicide. Around 9:00 pm police received call about a suspicious incident.
Upon arrival, officers were allowed entry into a residence to check the welfare of a female subject living there. They discovered a deceased female wrapped in blankets inside one of the bedrooms. Carlos Tafoya Jr., 33 years old, was arrested and booked for Homicide.
This is an active investigation.
The Yuma Police Department encourages anyone with any information about this case to please call the Yuma Police Department at (928) 373-4700 or 78-Crime at (928) 782-7463 to remain anonymous. Remember, if your information leads to an arrest, you may receive up to a $1,000 cash reward.