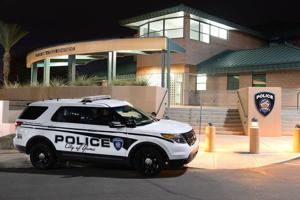 YPD ask for community feedback, how can we improve our service to the community?
​​ 
YUMA — YPD have been informing the community about its new tool for the community to provide feedback to our department. PowerEngage has given our department access to citizen feedback and provided insights into areas where we can improve our service to the community.
PowerEngage will send out text message surveys after certain interactions with our department. Each survey is just a few questions about your satisfaction and will ask for feedback. Your feedback is important to us; we want to know how we are doing. We also want to be able to provide positive feedback to officers and be aware if we need any improvements.
These text messages are sent hours or days after the incident. They will ask citizens to take a quick survey about their experience with the 911 dispatcher, the officer(s), or civilian employee(s) that handled their call. It will also allow citizens to provide comments and feedback after receiving public safety services.
Not everyone will receive a survey. Residents who do not want to participate can simply not respond, or as with all texts, residents may reply with STOP, which will opt them out of all future text surveys from the department.
Please note this cannot be used to report any emergency or criminal activity or make a formal complaint with the department.