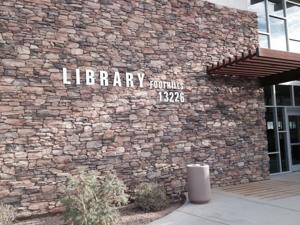 YPG overview presented by Command Sgt. at Foothills Library
​​ 
FOOTHILLS — The library in Foothills has been announcing on Thursday, February 23rd, YPG Command Sgt. Maj. Herbert Gill will be presenting, "Yuma Proving Ground: an Overview" at 10:30 am.
YPG is a United States Army proving ground and one of the largest military installations in the world. It is a subordinate command of the Army Test and Evaluation Command. Learn more about the role YPG plays in artillery testing from the post's highest-ranking enlisted Soldier. There is no charge to attend; however, seating is limited.