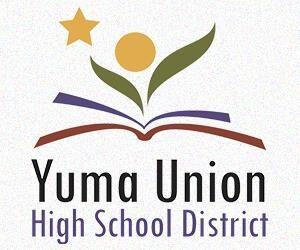 YUHSD libraries launch 'Ocean of Possibilities' reading challenge
​​ 
YUMA — Yuma Union High School District libraries have launched their sixth annual reading challenge for students across the district.
This year's theme is 'Ocean of Possibilities.' Cibola High School, Kofa High School, Gila Ridge High School, San Luis High School, and Yuma High School are all participating in the challenge.
Students may participate by "swimming" through different literary genres and reading the requisite books required to explore the ocean. Each time they read a book associated with an ocean animal, students are asked to submit a review or project of their choice on the library's Canvas page.
"Students are encouraged to enhance their literacy skills and explore new interests and topics by swimming with different ocean animals associated with various literary categories" Cibola librarian Jessica Peralta said. "This is a fun and engaging way to promote literacy across all of our campuses."
Winners will be determined by the most ocean animals visited and/or the total number of points earned for submitting reviews/projects.
The top three students with the most books read will earn special prizes. All prizes are provided through donations or are personally donated by librarians.
Prizes are as follows: small prize – won after each submitted review/project read and evaluated; First place – $50 Barnes & Noble gift card; Second place – $40 Barnes & Noble gift card; and Third place – $30 Barnes & Noble gift card.