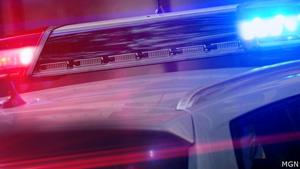 Yuma man dead after not yielding correctly
​​ 
YUMA — A 51-year-old man in Yuma has been found dead from being in a car crash. Police in Yuma say the man was driving a Mazda and failed to yield when he entered onto 24th Street from the canal and collided with a tan Toyota Camry that was driving west on 24th Street.
The 17-year-old driver of the Toyota and his two passengers, 15 and 17-year-old, sustained non-life threatening injuries. Two of the teens were taken to a local hospital.
Police say alcohol appears to be a factor in this collision.