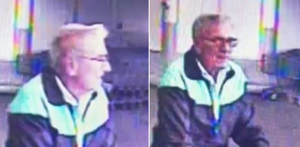 Yuma police ask for public help in identifying shoplifter
​​ 
YUMA — Police in Yuma have been asking for the communities help in identifying the person in the picture. The man agedly took some items from Walmart without paying for them.
If you have any information on this case, please call the Yuma Police Department at (928) 373-4700 or 78-Crime at (928) 782-7463 to remain anonymous.